• Britt Wiggins • Whoopie Pie Press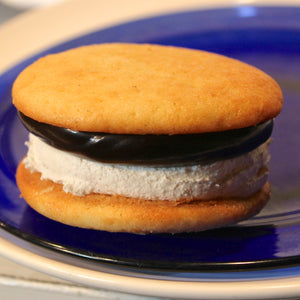 The people of Boston, Massachusetts are no strangers to whoopie pies, so who better than Boston Globe to name Cape Whoopies amongst the best whoopie pies of New England!  Globe Correspondents, Diane Bair and Pamela Wright looked wide and far to research the top whoopie pie makers around, and we're honored that our Maine desserts made the cut. Now these are some fancy-schmancy whoopies. This bakery-café uses Bensdorp cocoa from Holland and Madagascar bourbon vanilla paste to make their luscious treats, sold at their own shop along with Wegman's supermarkets in Massachusetts and some Whole Foods stores. "We have an eye for...
---
• Britt Wiggins • Whoopie Pie Press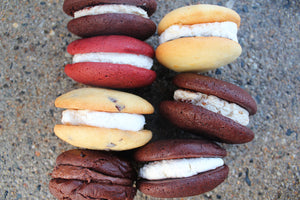 Boston-based foodies Nina and Josh, otherwise known as @tastes2totango on Instagram, recently gave a very kind review of our Maine whoopie pies after receiving a 1 dozen box of our Cape Whoopies Surprise! Whoopie Pie Assortment.  Nina and Josh eat a LOT of desserts, so when Josh said, "That was the best whoopie pie I've EVER had," we were beaming!!!  Check out the full review to find out all the whoopie pies they tried and which ones they loved the most!  And don't forget to follow @tastes2totango and @capewhoopies on Instagram! Photo courtesy of Nina & Josh of @tastes2totango
---
• Britt Wiggins • Whoopie Pie Bakery • Whoopie Pie Business Update • Whoopie Pie Press
For Immediate ReleaseSouth Portland, Maine - May 14, 2018. Marcia Wiggins started Cape Whoopies, a gourmet whoopie pie company in her Cape Elizabeth home in January, 2013. When her business required more work space and larger ovens to keep up with the increasing demand for her Cape Whoopies, Wiggins moved her production line to Portland's Fork Food Lab, a kitchen rental space for food business startups. That's where she met White Cap Cold Brew Coffee co-owners, Ben Graffius and Tom Marlowe, who brew nitro cold brew coffee using beans from Rwanda and Michael Mwenedata, and Nick Mazuroski who started Rwanda...
---
• Britt Wiggins • Whoopie Pie Press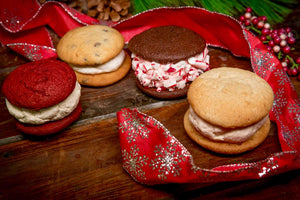 It's gifting season here in Maine and across our beautiful country, and we couldn't be happier!  There's just nothing like surprising family, friends, neighbors, coworkers, employees, clients, kids, doctors, your concierge, mailman, or just about any important person with a sweet little surprise chosen and sent with love.  And we especially love sending gifts that remind us of home… If you're seeking custom gifts this year from the beautiful state of Maine, look no further than Cooking Light Magazine, who recently published an article citing the very best gifts from each of the 50 states.  We are pleased to announce...
---
• Marcia Wiggins • Whoopie Pie Press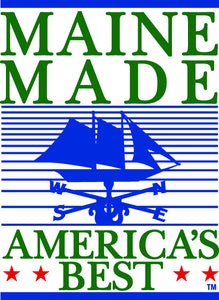 Here at Cape Whoopies, we are thrilled to announce that our Maine whoopie pies have just been named a MAINE MADE: AMERICA'S BEST product.  To be selected means a great deal to us!   Here is what Maine Made says about the products they select: Maine's expansive beauty is legendary. Vast forestlands, thousands of miles of beaches, and enough lakes and mountains to lose yourself in for life.And yet, as anyone who has been here will tell you, Maine's truest character is revealed in the details. Sunlight shafting through a spruce grove. A perfect, round stone on a beach of...