• Britt Wiggins • Whoopie Pie Fun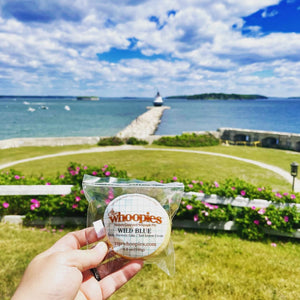 Maine's rugged coastline is dotted with dozens of historic lighthouses, each with its unique story and significance. From towering beacons perched on rocky cliffs to quaint structures on idyllic islands, Maine's lighthouses have played a vital role in guiding ships through the state's treacherous waters for centuries. In this blog post, we'll take you on a tour of Maine's most iconic lighthouses and explore their rich history and stunning architecture. Portland Head Light - Cape Elizabeth One of Maine's most famous lighthouses, Portland Head Light, stands proudly at the entrance to Portland Harbor. Built in 1791, this iconic lighthouse has...
---
• Britt Wiggins • Whoopie Pie Fun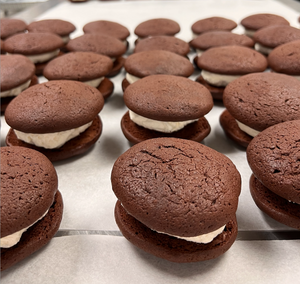 Whoopie pies are a beloved dessert all around the world, but their history is rooted in the Northeastern United States. These delightful treats have been enjoyed for generations, and their origin story is as rich and sweet as the dessert itself. The Origins The exact origins of the whoopie pie are shrouded in mystery, but it's believed that they were first created by Amish or Pennsylvania Dutch bakers in the early 1900s. According to one popular legend, the whoopie pie got its name from the sound of delight that would escape from children's mouths when they discovered the treat in...
---
• Britt Wiggins • Whoopie Pie Fun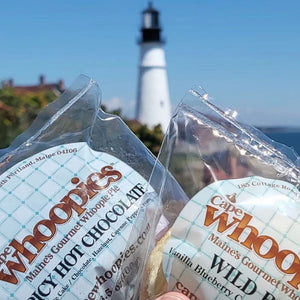 Portland, Maine is a beautiful coastal city located in the northeastern part of the United States. It is a popular destination for tourists because of its stunning scenery, delicious food, and vibrant culture. In this blog post, we will explore the top 10 things you should do when you visit Portland, Maine, including going to Cape Whoopies, Maine's gourmet whoopie pie for the best Maine whoopie pie. Visit the Portland Head Light The Portland Head Light is a historic lighthouse that sits on a rocky cliff overlooking the ocean. It is one of the most photographed lighthouses in the country...
---
• Britt Wiggins • Whoopie Pie Bakery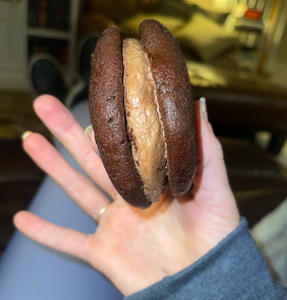 Whoopie pies have been a beloved dessert in Maine for decades. These tasty treats, which consist of two soft, cake-like cookies sandwiched together with a creamy filling, are a staple at bakeries and cafes throughout the state. But if you're looking for the very best whoopie pies in Maine, there's only one place to come: Cape Whoopies, Maine's Gourmet Whoopie Pie. Located in the coastal town of South Portland, Maine, Cape Whoopies has quickly gained a reputation as the go-to spot for gourmet whoopie pies. Owner, founder, and operator, Marcia Wiggins, has been perfecting her recipe for years, and the...
---
• Britt Wiggins • Whoopie Pie Fun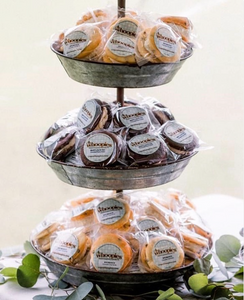 When it comes to weddings, the cake is often the centerpiece of the reception. But what if you're not a fan of traditional wedding cake? What if you're looking for something a little more fun and unique? That's where whoopie pies come in! Whoopie pies are a delicious and playful alternative to traditional wedding cakes. Here are just a few reasons why you might want to consider them for your big day: Versatility One of the great things about whoopie pies is their versatility. They come in a variety of flavors, from classic chocolate and vanilla to more unique options...