• Britt Wiggins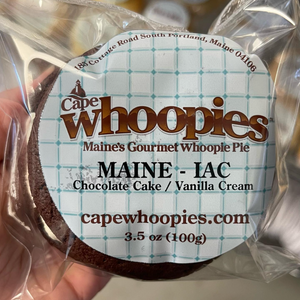 Whoopie pies have been a beloved treat for generations, but what makes Maine whoopie pies stand out from the rest of the world? As a Maine whoopie pie company, we know a thing or two about what makes our sweet treats unique. First and foremost, Maine whoopie pies are all about quality ingredients. Here at Cape Whoopies, we use the freshest butter, eggs, and other high-quality ingredients to make our whoopie pies, which results in a richer, more indulgent flavor. Other whoopie pies may be made with shortening or are highly sugar-laden, while our whoopie pies are more balanced and...
---
• Britt Wiggins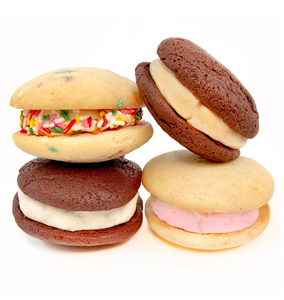 Cape Whoopies, Maine's Gourmet Whoopie pies are a delicious and festive treat that are perfect for Easter. Whether you're setting them up in a whoopie pie bar for after your Easter family dinner or gifting them in your Easter baskets, they'll make a wonderful addition to your holiday! In case you didn't know it, Cape Whoopies is a Maine-based company that specializes in gourmet whoopie pies. We offer a variety of flavors, including chocolate, vanilla, peanut butter, maple, lemon, blueberry, and more! Our whoopie pies are made with fresh, high-quality ingredients, and they are sure to satisfy your sweet tooth. Sharing...
---
• Britt Wiggins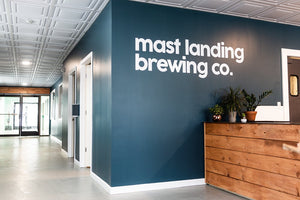 Beer and whoopie pies is the new Maine tradition!  And we can't think of a more winning combination in a place filled with breweries and these iconic tasty treats than a nice, cold, frosty beer paired with a delicious Maine whoopie pie. As of February 2023, we are so thrilled to welcome our new neighbor at 185 Cottage Rd.: Mast Landing Brewing Company!  Their brand new tasting room here in South Portland is their third taproom location to date, designed to bring easier to access to their large and loyal following spread out across greater Portland.  The other 2 Mast Landing...
---
• Britt Wiggins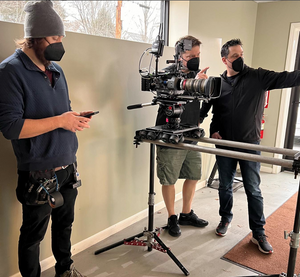 Back in December of 2021, we were so thrilled and lucky to have a very large production team from Key Bank headquarters in Ohio to visit us for a video shoot.  Their goal was to produce a video that would tell the story of growing our whoopie pie small business! The team included lighting people, cameramen, a director, and even a makeup artist! Our beloved team of whoopettes and our delicious Maine whoopie pies were center stage, just like the true stars that they are. They promised a longer video eventually, but we've already got a short video to show: View this...
---
• Britt Wiggins • Whoopie Pie Press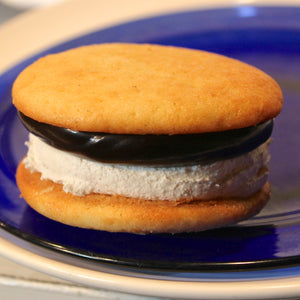 The people of Boston, Massachusetts are no strangers to whoopie pies, so who better than Boston Globe to name Cape Whoopies amongst the best whoopie pies of New England!  Globe Correspondents, Diane Bair and Pamela Wright looked wide and far to research the top whoopie pie makers around, and we're honored that our Maine desserts made the cut. Now these are some fancy-schmancy whoopies. This bakery-café uses Bensdorp cocoa from Holland and Madagascar bourbon vanilla paste to make their luscious treats, sold at their own shop along with Wegman's supermarkets in Massachusetts and some Whole Foods stores. "We have an eye for...